Nieuw in ons assortiment – Laser_chef
Nieuw in ons assortiment: de modellen van Laser_chef.
Harold van Laser_chef stelt zijn product aan u voor:
Het maken van realistische gebouwen op schaal, dat is waar het om draait bij Laser_chef. De bouwpakketten worden gemaakt door middel van laser snij- en graveertechnieken met diverse materialen zoals MDF, grijsboard, museum karton en polyester. Ben je op zoek naar een realistisch gebouw voor je modelbaan of diorama dan zit je goed bij Laser_chef. Ook is het mogelijk om in opdracht een bouwpakket of maquette van een bepaald gebouw te vervaardigen.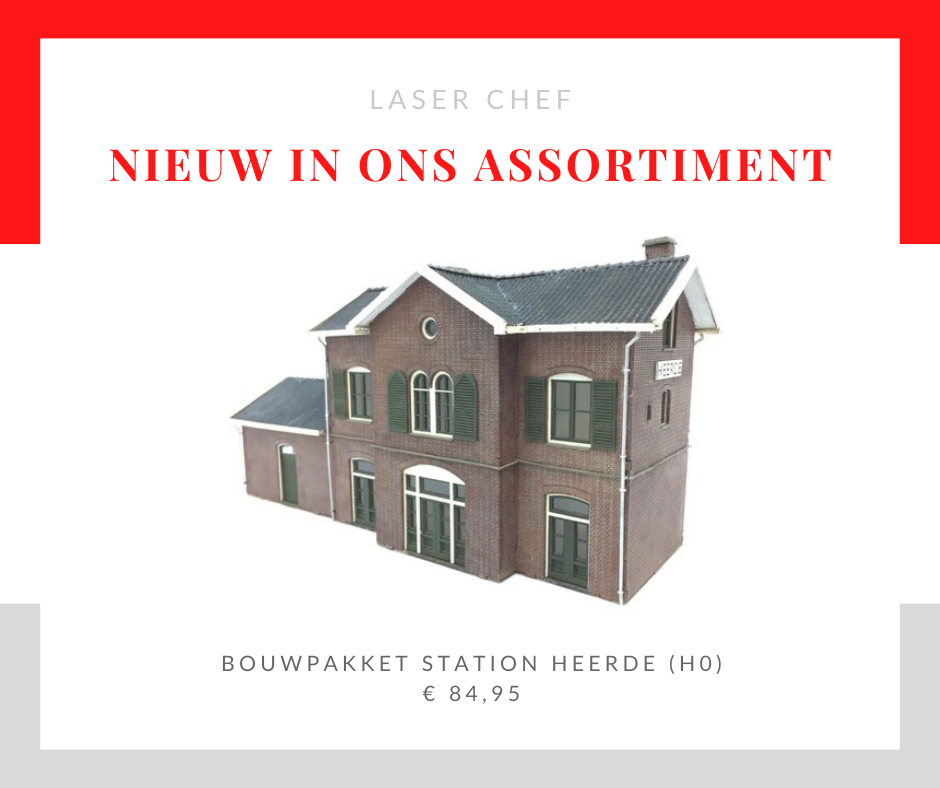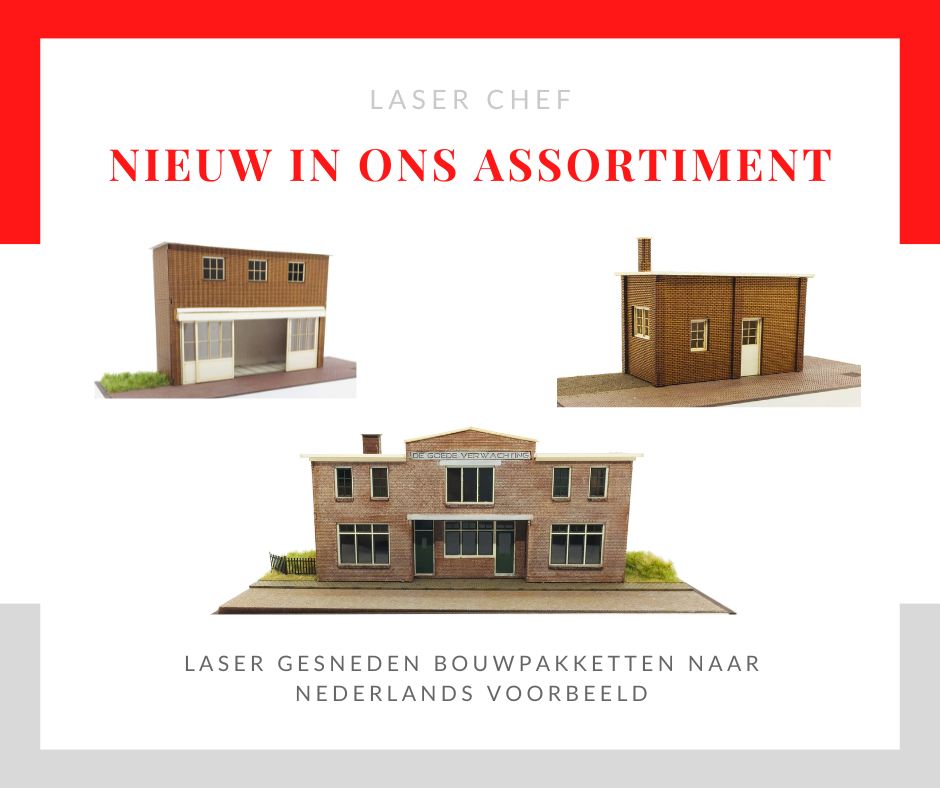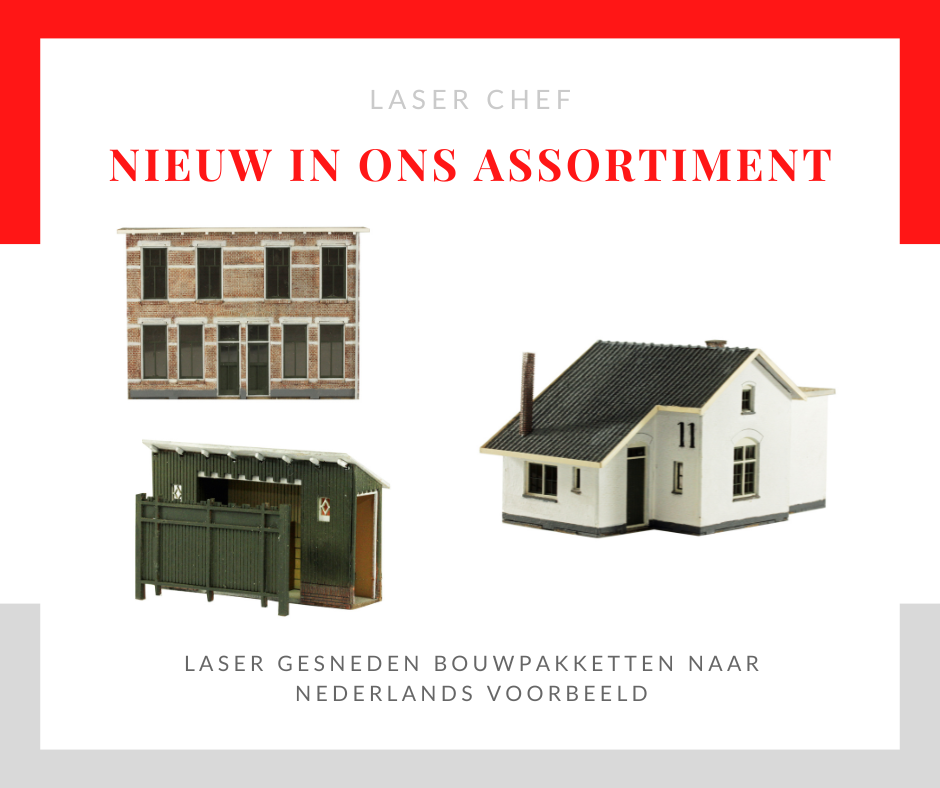 Wij hebben diverse gebouwde en geschilderde modellen als voorbeeld in de winkel staan.
Klik hier voor alle Laser_chef artikelen.
Geplaatst op 16 augustus 2022 in
Laser Chef
door Johan